Australian journalists often criticise each other, with those on the right tending to go for those on the left and vice versa. But, generally, in these stoushes, details of people's private lives are not revealed.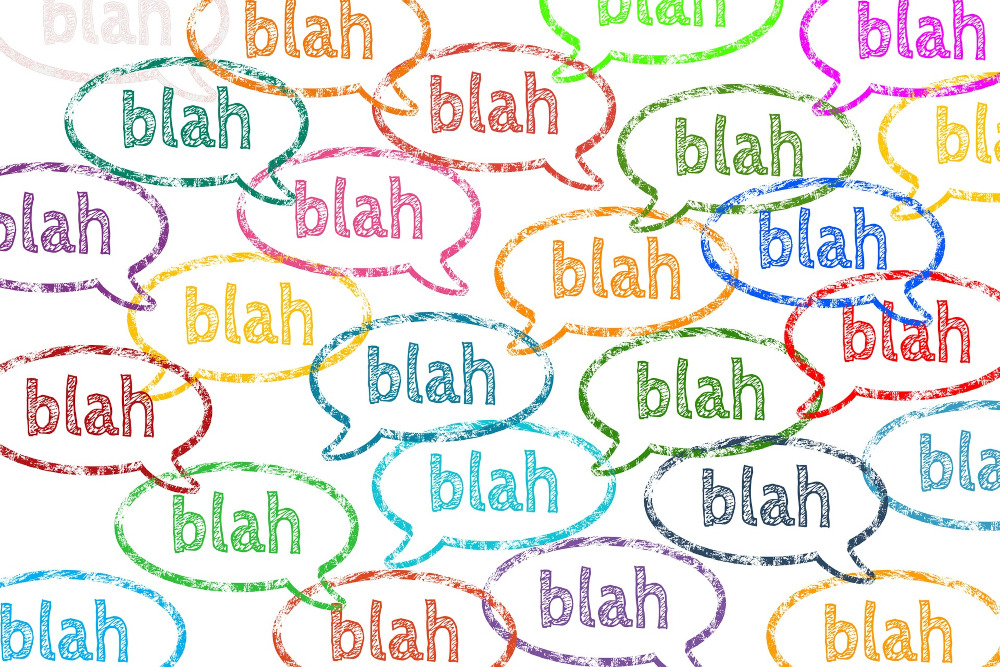 But there are exceptions, and one of those was witnessed on March 31, when Aaron Patrick, the senior correspondent with the Australian Financial Review, took a swing at Samantha Maiden, a reporter with news.com.au, a free site operated by News Corporation, over coverage of numerous issues around women. (News Corporation's other sites are all paywalled.)
In February, Maiden exposed the story of a young Liberal staffer, Brittany Higgins, who had been allegedly raped by a colleague in Parliament House some two years ago.
And then this month, after an ABC journalist Louise Milligan had written about an unnamed senior politician who was accused of an alleged rape some 30-plus years ago, Maiden revealed a large number of additional details about the case, something which Patrick dubbed "intimate and compelling information".
The takeoff point for Patrick was his claim that women pursuing these cases are "activists". Apparently, he does not think that women have news sense and are producing some of the stronger stories in the media because they are simply better at their jobs than the countless men.
Patrick used Prime Minister Scott Morrison's reaction at a media conference when asked about standards in Parliament House as some kind of a lede. Sky News' staffer Andrew Clennell had asked Morrison: "Prime Minister, if you're the boss at a business and there had been an alleged rape on your watch and this incident we heard about last night on your watch, your job would probably be in a bit of jeopardy, wouldn't it? Doesn't it look like you have lost control of your ministerial staff?"
When Morrison suggested that standards in other workplaces could also be faulted, Clennell did not give up, saying: "Well, they're better than these I would suggest, Prime Minister."
To which Morrison, who has a short fuse, retorted: "Let me take you up on that Let me take you up on that. Right now, you would be aware that in your own organisation that there is a person who has had a complaint made against them for harassment of a woman in a women's toilet and that matter is being pursued by your own HR department."
What he was referring to was an exchange of words between Maiden and a reporter named Jade Gailberger who works for the News Corporation internal wire service. Maiden, according to Patrick, wanted someone else to be on the federal parliamentary press gallery committee, rather than Gailberger. So some words were exchanged.
Morrison's mischaracterisation was not allowed to stand, with the boss of News Corporation shooting it down in a strongly worded press release the same night.
Then Patrick, perhaps feeling he had set the scene, reached into the gutter, revealing personal details about Maiden, which have nothing to do with her reporting ability (which, even a cynic like me, would rate as damn good).
In Australia (and most of the West), there is a kind of fake politeness that dominates the workplace, and Patrick appears to want Maiden to conform to this. The fact that she works best on her own — "fellow journalists… said she did not prize teamwork and intimidated younger reporters, male and female" — is a big negative to him.
He seems to be unaware that the best journalists are always oddballs. They do not follow the beaten path; for them output is more important than input. Patrick is clearly in the opposite camp. Seymour Hersh, Matt Taibbi and Glenn Greenwald come to mind.
In the end, the whole piece ended up being an exercise in character defamation and one of carrying water for Morrison. Patrick may get much more than a Christmas card from the Lodge this year, perhaps a turkey and a bottle of champers as well.
Journalists are supposed to hold power to account, not to bitch about their colleagues' personal lives and try to tear them down. But many journalists, Patrick included, have long forgotten that they are the fourth estate and want to be players themselves.
There is an incestuous relationship between journalists who work in Canberra and politicians; I have mentioned it on more than one occasion. So what Patrick has done is not unique.
But in the process he has forgotten that the main job of a journalist is to either break, or else follow up, on news stories. These kinds of personal smears are one more reason why the public has been turned off mainstream media. He has truly plumbed the depths. You really can't go lower than this.