Peter van Onselen is an academic from Western Australia who came to prominence in 2007 when he co-authored a biography of John Howard, the Liberal prime minister who reigned from 1996 to 2007.
Nearly 14 years later, Van Onselen has graduated to become a journalist who writes a weekly column for the right-wing broadsheet, The Australian, and also functions as the political editor for the tabloid free-to-air TV channel, 10.
Recently, however, Van Onselen has shown that he is no journalist, but rather a political operative who looks to back his powerful friends when they need his help. And nobody has needed his help more than the attorney-general, Christian Porter, a close mate of his and a source for many of his stories.
Porter was recently accused of raping a woman in 1988, when she was 16 and he was 17. The woman, known as Kate, died by her own hand last year, and did not make a police complaint, though she did toy with the idea. She is said to have been a highly intelligent person, but the alleged incident appears to have taken its toll, and she was described by many as having some mental problems.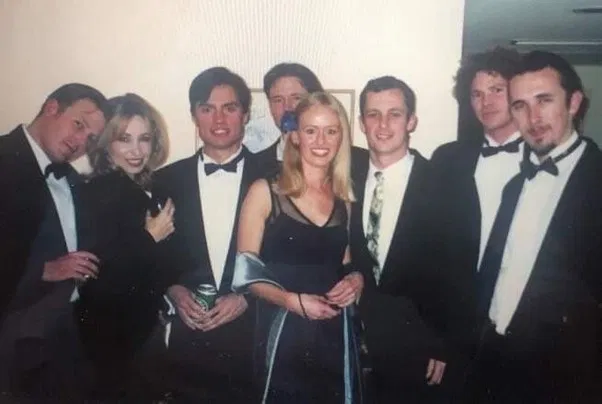 Porter was not named in any stories initially, but held a press conference on 3 March and outed himself. He then took leave from his job and intends to come back at the end of the month.
A dossier of notes that Kate maintained was sent to a number of people and Van Onselen managed to obtain a copy. Using that he tried to paint Porter as innocent, both in written columns and also on the state-run TV broadcaster, where he appeared as a panellist on a program called Insiders.
He had a clear conflict of interest and should not have appeared on such a program. That's what a journalist does. But then he does not appear to be a journalist at all.
Other right-wing journalists, like Chris Uhlmann of Nine Entertainment and Phillip Coorey of the Australian Financial Review, have also done their bit to defend Porter, but none as blatantly as Van Onselen, who also defended his friend on ABC Radio.
Porter has now filed defamation charges against the ABC for an article written by one of its journalists, Louise Milligan, based on that dossier. She did not contact Porter for comment, but then he was not named in the story. Many other journalists contacted Porter's office and the offices of other ministers too, but did not get a reaction.
The ABC has to file its written defence by May 4 and Porter's lawyers have to respond by May 11.
A preliminary court hearing is to be held on May 14, but it is unlikely that a trial will be held before 2021 ends.
The incestuous relationship between politicians and journalists is quite common in Canberra; here are two other instances: 1, 2.