There is an unwritten rule in most human societies that one does not speak ill of the dead. You can be the worst murderer, thief, rapist or sociopath and beat your wife every day of the week, but the moment you die, you have to be treated as some kind of saint.
This kind of hypocrisy is so embedded that at least in one language there is a specific word to describe it: Sinhalese, the language spoken in Sri Lanka. [Despite all my efforts, I just cannot recall the word which was told to me when I was in the eighth standard many moons ago.]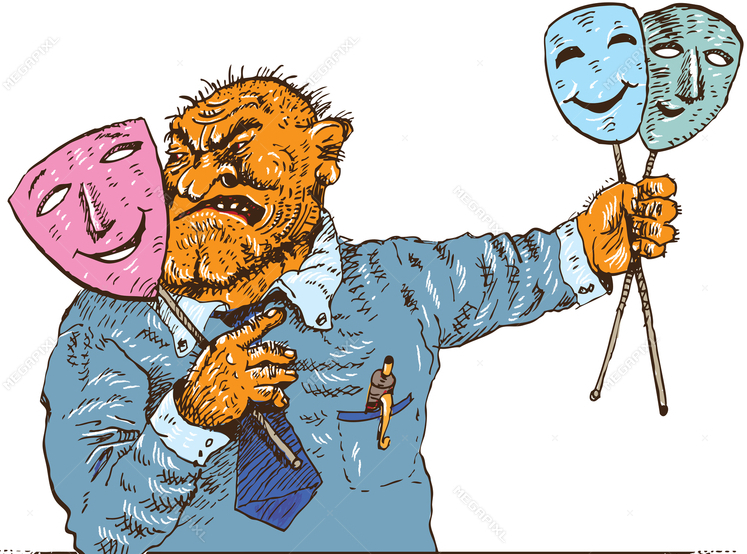 That rule appears to be asserting itself in Australia following the death of cricketer Shane Warne, a player who revived interest in the art of spin bowling when he came on to the international scene in 1992; this was after fast bowlers, predominantly from the West Indies, had ruled international cricket for two decades.
Warne was a flamboyant, at times crude, character and was a much loved individual in a country where they seem to love those who do not adhere to the formalities that are seen as part of the old empire.
Beyond cricket, Warne was an enthusiastic womaniser who cheated on his wife multiple times during their 10-year marriage which finally collapsed in 2005 on the eve of an Ashes series, the traditional Test contest between Australia and England.
Warne's death at 52 has led to an outpouring of grief from various quarters; he will be given a state funeral, and a stand at Melbourne's historic cricket ground, the MCG, will be renamed after him. Australia has great reverence for its sportsmen and sportswomen, probably because it excels in little else on the international scene.
But some of the sentiments being expressed are more than a little over the top; this morning, his former wife, Simone Callahan, said he was taken too soon from his children's lives. But why was this kind of feeling not expressed while the man was alive? Callahan also wrote: "Eternal love remains & will never leave." Probably okay if you define eternity as a decade because that's how long their liaison lasted.
Hypocrisy asserted itself with a vengeance when legendary Indian batsman Sunil Gavaskar opined that Warne was not the best spinner of all time; rather, he said the Australian bowler had performed poorly in India, and several other spinners, both Indians and the Sri Lankan Muthiah Muralitharan, had fared much better. Gavaskar wasn't very popular in Australia when he made those statements, to put it very mildly. But even he did a bit of a backflip after a day or two.
Yesterday, Stephen Mayne, a Melbourne-based journalist and general gadabout, brought some balance into all the maudlin ramblings, republishing a piece from Crikey, a news website he founded some two decades ago, titled "Foul-mouthed spinner a total lout" and with a standfirst that read: "Shane Warne is a total lout and a playboy – and he's been sledging right back to school cricket days when Crikey played against him."
The video embedded above is an excellent composition, outlining the hypocrisy which human beings indulge in after someone dies. Needless to say, it was not very popular with the masses in Australia when it aired on the taxpayer-owned ABC some years ago.
The following is taken from Mayne's article:
Warnie's great efforts over the years
1987: tells Ivanhoe Grammar first XI they're bunnies before a ball is bowled.
March 1994: Warne screams at jaapie opener Andrew Hudson after taking his wicket: "Fuck off. Go on Hudson, fuck off out of here" The ACB fines him $4000.
August 1997: Warne is accused of unacceptable behaviour and gloating after his arrogant Ashes victory dance at Trent Bridge, where he jigged with a cricket stump held aloft.
December 1998: Warne admits he took $5000 from an illegal Indian bookmaker for weather and pitch information during a 1994 tour of Sri Lanka.
May 1999: Warne is fined by the ICC for criticising Sr Lankan captain Arjuna Ranatunga in a newspaper column leading up to the World Cup. He gets 1000 quid a week from Rupert's Sunday Times which is far too much.
February 2000: Warne calls two New Zealand 15 year-old boys "cock head" and "fuck face" after they took photos of him smoking. Warne later apologises.
Late 1999: Warne is accused by Scott Muller of the notorious "can't bowl can't throw" sledge until miraculously, cameraman Joe Privatera steps forward and takes the fall.
June 2000: Warne loses the Australian vice-captaincy after admitting making explicit phone calls to a British nurse and single mum.
January 2001: Warne calls Zimbabwean Stuart Carlisle a "fucken arsey cunt" after he hit a couple of sixes.
It should bring people down to earth a bit and make them realise that Warne was just another flawed human being. Like us all.