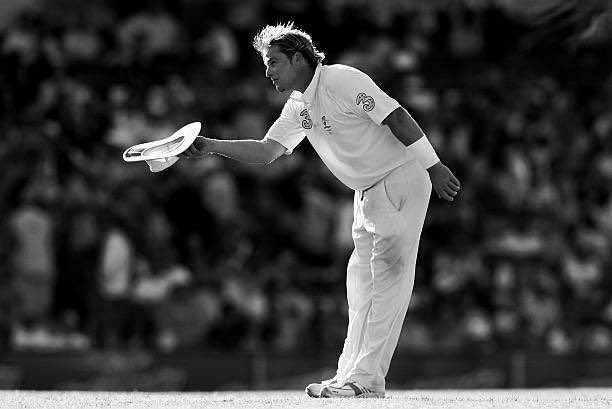 Australian leg-spinner Shane Warne has shuffled off the mortal coil. He died in Thailand on Friday at the age of 52, felled by a suspected heart attack.
The leg-spinner arrived on the international scene in 1992, a blond-haired kid from Melbourne, but did not catch the attention of the game's pundits right away.
It took a while, but under the captaincy of Allan Border he grew in stature and slowly became the go-to bowler when Australia needed a wicket.
After the 1970s, when the Indian quad of Erapalli Prasanna, Bhagwat Chandrasekhar, Bishen Singh Bedi and Srinivas Venkataraghavan were prominent, Warne was the main force behind a revival of spin bowling in the 1990s.
He used every weapon in his armoury, often conjuring up made-up words to describe his various deliveries in order to get into a batsman's head. And he was willing to give the ball a really big tweak and take the risk of being carted out of the ground.
Some of his best battles were with batting legends of that time, Brian Lara and Sachin Tendulkar. Both players had the utmost respect for Warne, but that did not prevent the encounters between them turning into fierce battles for supremacy. At times, Warne got the better of the exchanges; at others Lara or Tendulkar did.
But, no matter what happened, it was entertaining cricket of the very best kind.
Warne would have captained Australia after Steve Waugh had it not been for his numerous public faux pas, especially with women. The Australian board apparently had had enough of mavericks leading the team after Ian Chappell.
And the era when input took precedence over output had already arrived; talent was secondary to the way a man or woman behaved and the Australian board was well up in the hypocrisy queue.
Thus Warne had to play out his last years under Ricky Ponting, no slouch in the batting department, but certainly not a great captain. The leggie had a keen cricketing brain and that would have served him well as a leader.
Warne enjoyed particular popularity in India, though his success in that country was never of the magnitude that he enjoyed in other nations like England. But the Indian crowds loved the appearance of a spinner of his calibre as it reminded them of their own past maestros.
His feats encouraged others no end; India's Anil Kumble and Sri Lanka's Mutthiah Muralitharan followed in his wake. But Warne was one of a kind, a once-in-a-generation cricketer who followed his own drum.
May his soul rest in peace.