Ever since former Liberal Party adviser Brittany Higgins alleged, in an interview with the news.com.au website on 15 February 2021, that she had been raped in Parliament House by a colleague in early 2019, the story has rarely been out of the news. The colleague, who was later revealed to be one Bruce Lehrmann, has always denied the charge.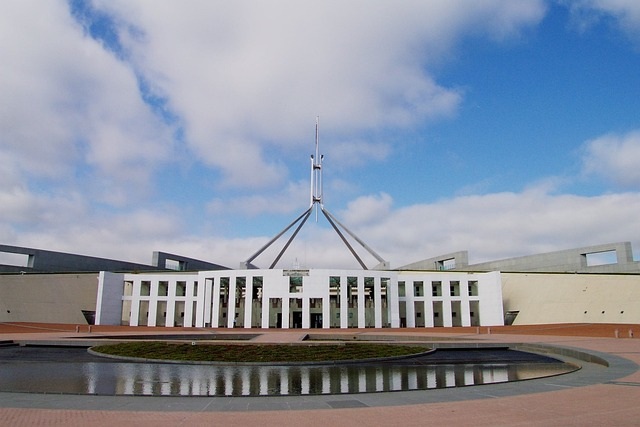 The case went to a jury trial in 2022 but a juror was caught in possession of material that compromised his/her status as a jury member and a mistrial was declared. The prosecutor said later that a second trial would not be held as it would be detrimental to Higgins' mental health.
Since then, there has been a ding-dong battle in the media, with Higgins' supporters and Lehrmann's supporters trading barbs. Lehrmann refused to testify in court during the trial, but suddenly decided to give an interview to Channel Seven on 5 June.
Doubtless he hoped to bolster his case that the charge was made up, but anyone who looked closely at what he said would have come away shaking their heads, wondering why he had gone public in this manner. However the mainstream media is not bothered about details and continues to push the she said-he said debate.
It must be remembered that the journalists who initially broke the story — Samantha Maiden of News Corp and Lisa Wilkinson of Channel 10 — have both been exposed as trying to use the story to gain awards for themselves. Higgins herself went on the record about Maiden and Wilkinson.
"They were fighting so that, come Walkleys time, who could claim what," was part of what she said. The Walkleys are the annual awards given to journalists. And she added: "It became not even about me or my story, it became about them." [Maiden's story about Higgins won the Gold Walkley, the top award, in 2022].
Higgins also said the timing of publication "was entirely up to both News Corp and Channel 10 at that point … it [the television interview] actually aired on a Monday, and Lisa is not on The Project on a Monday, and she was quite angry about that."
It has also been established that Wilkinson's husband, Peter FitzSimons, negotiated a $325,000 advance for a book deal for Higgins. No doubt he would have earned a handsome commission if the deal had gone through. Since the trial collapsed, there has been no further mention of her book. Lehrmann, however, has said he will be publishing a tell-all book.
But let's get back to the interview. Lehrmann told interviewer Liam Bartlett that there was no bad blood between him and Higgins prior to the alleged incident. Video of the drinks sessions which the two attended before they went to Parliament House shows that they did not exchange many words.
Higgins was later found naked on a sofa in the office of then defence minister Linda Reynolds by a female security guard. According to Lehrmann's account of what happened when he entered Reynolds' office that night, he went in one direction to his desk, while Higgins went the other way. He also said he did not speak to Higgins while they were in the minister's office and left without seeing her again.
It is well-known in Australia that getting a rape charge prosecuted has a very small chance of success. In the Australian Capital Territory, where Parliament House is situated, the rate of success is about 12%. Given that, it is not logical to suggest that any woman in her right mind would manufacture a molestation charge and go to the police – unless there was some veracity to the claim.
Given Lehrmann's version of events, why then did Higgins strip and lie down on a sofa in the minister's office? Was she crazy to do such a thing? There is no doubt about her having done so, because the female security guard has said so. Why would a woman who had no animus towards a man try to accuse him of rape?
The hassles to which women are subjected when they lodge a rape complaint have been ventilated more than once. There is a lot of dirty linen which gets washed in public and the woman always suffers more than the man. This is why there are doubts about Lehrmann's version of events.
There was massive political interest in Higgins' alleged incident. It was claimed to have taken place in a Liberal minister's office late at night. Higgins complained to the police in 2021, and a federal election was due to held in the first half of 2022. The Liberal Party, which was in power, has not had the best of reputations when it comes to dealing with women's affairs and Higgins' allegations were, thus, political dynamite.
There is a lot more swirling around the alleged incident and one can get an idea of the twists and turns by reading this analysis by Michelle Grattan, a journalist who has always been at pains to be scrupulously fair in her writing. A partial timeline of events is here.
One more thing from Lehrmann's interview which aroused interest: when asked why, if as he claimed, Higgins had made up the whole story, he told Bartlett that she had been pushed by the media people around her [referring to Wilkinson and her husband mostly, not Maiden] to capitalise on the interest from those who are fans of the #MeToo movement.
But here, Lehrmann was off the mark; the #MeToo movement in Australia was more or less snuffed out in 2019 after former TV newsreader Tracy Spicer was embroiled in an incident that clearly showed she was trying to capitalise on women's woes to gain publicity for herself.
Finally, Lehrmann's claim to be telling the truth is challenged by the fact that he himself provided three different explanations to different people as to why he went back to Parliament House on that night. One, he said he had some work to complete; second, he said he wanted to drink some whisky, and his third reason was that he wanted to pick up his keys.
Lehrmann is a litigious sort and is currently pursuing two cases, one against Channel 10 and Wilkinson, and a second one against the taxpayer-funded ABC for broadcasting Higgins' speech to the National Press Club. [The ABC broadcasts all talks given at the NPC].
Higgins received a payout from the government of at least a couple of million on the understanding that she would not reveal what she was paid, and, no doubt, Lehrmann would also like to have his payday.